10/18/2008

Although I was not in attendance at this wedding, I just had to share some pictures of a do-it-yourself fall wedding. My friend/bridesmaid Elizabeth's sister was married last weekend and from what Elizabeth tells me, the entire day was a labor of love for Laura. How sweet! Thanks to Elizabeth & Laura for letting me post their pictures!

For Laura's centerpieces, they used two variations on the pumpkin theme:

A hollowed-out pumpkin with gorgeous floral arrangement inside...


And a hollowed-out pumpkin with a hurricane & pillar candle inside (the cornucopias hanging from the front of the table were for the bridesmaids' bouquets!)...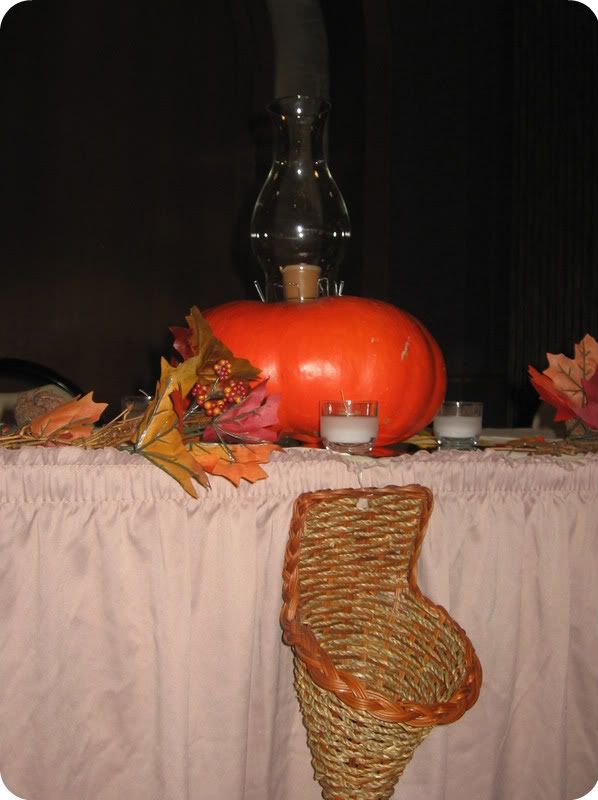 How creative and season-appropriate! Congrats to Laura & Dusty on their marriage!