As promised, here are some professional pics from Ashley & Chris' October 11th wedding... openField Photography took some amazing photos and were nice enough to create this handy collage! :) Thanks so much! To view all of the Ashley & Chris' wedding pics, here's a link to openField's blog post.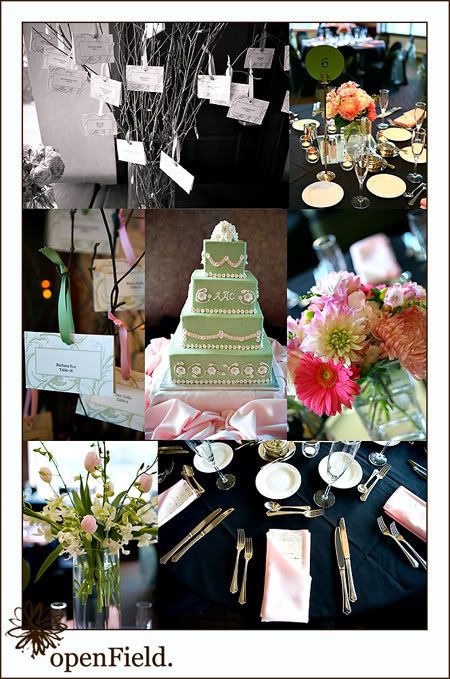 Again, I should put a disclaimer here:
I didn't come up with these wedding designs
. These were all Ashley & Chris' creations - I just made sure everything was set up appropriately, kinda like a day-of wedding coordinator would do. It was so much fun to be a guest at their wedding!
Another disclaimer: I still need to post pics of their candy bar ~ it was so perfect! In fact, Ashley's candy bar was so cool, I told her she would have to be my "candy bar consultant" if my brides choose to have one! :)