As promised, here are some detail pictures of Ashley & Chris' reception decor... You'll have to forgive me because I only took pictures of the seating card display and the results of the candy bar buffet (not the candy bar itself), and my camera takes pretty awful pictures with the flash on (I think someone should buy me a new camera for Christmas!). But I think you'll get the idea and see how great everything looked!
Here is the seating card display: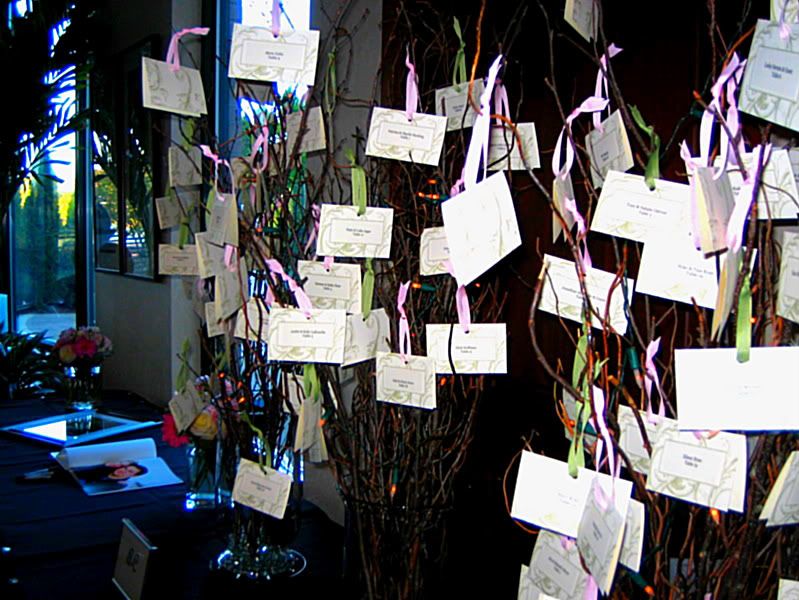 There were 3 glass vases filled with clear glass stones at the bottom. Branches were arranged in each vase, and the seating cards were hung from the branches (in alphabetical order, as best as I could!).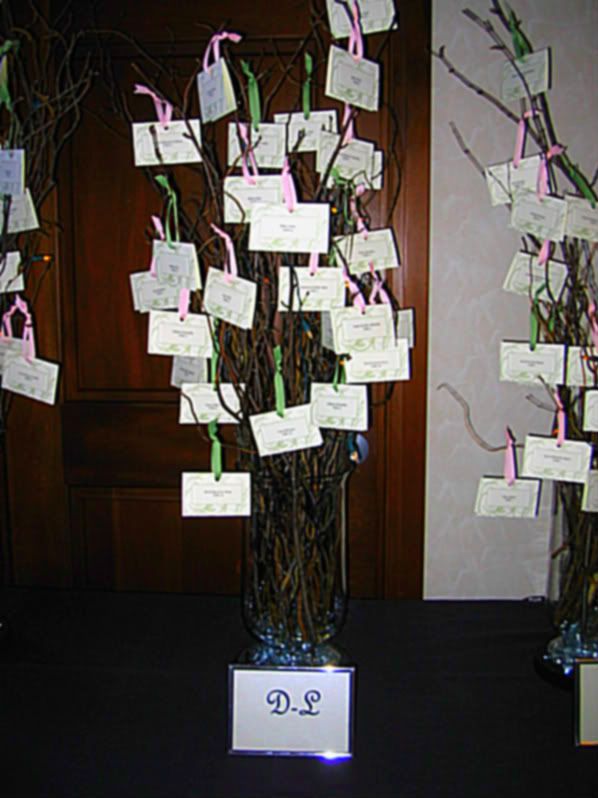 Since each vase arrangement held a certain group of placecards according to the guest's last name, Ashley created signs to tell guests where to look for their placecard.

Ashley & Chris' guestbook was a custom-made album with their engagement pictures inside. This was such a great idea and the guests loved seeing their professional pics!

Here is a picture of my husband holding our candy bar favor... Pink and green were the couple's wedding colors, and the candy bar was filled with around 10 different pink & green candies! [Doesn't TR's tie match their candy perfectly?!]
And here's a picture of the newlyweds!!