I had so much fun setting up for Emmy's 4th birthday party today!

Here are some pictures of the party area before the party started: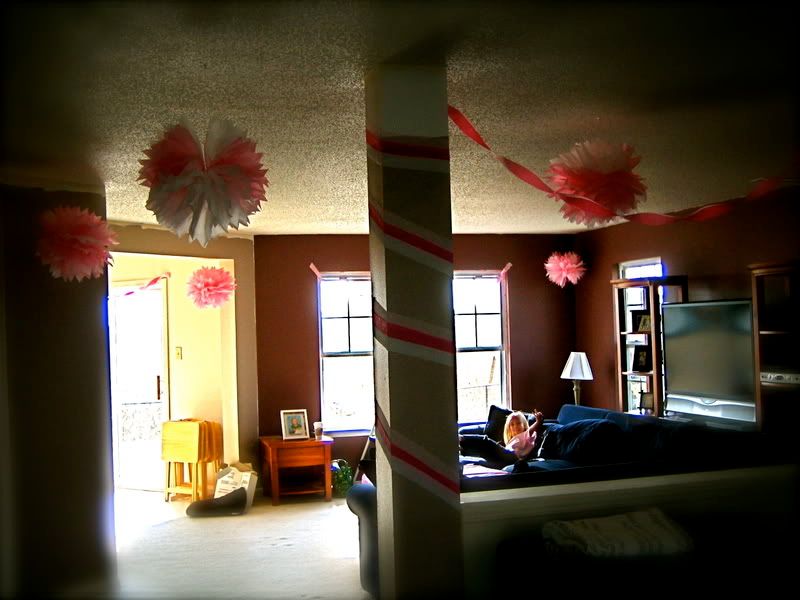 [Yes, those are
Martha Stewart's tissue paper pom poms
... they were so easy to make, cost effective, and really gave the room a whimsical feel!]
Here are some pics of the tablescape... I
loved
the cupcakes with the jeweled rings stuck in the icing!!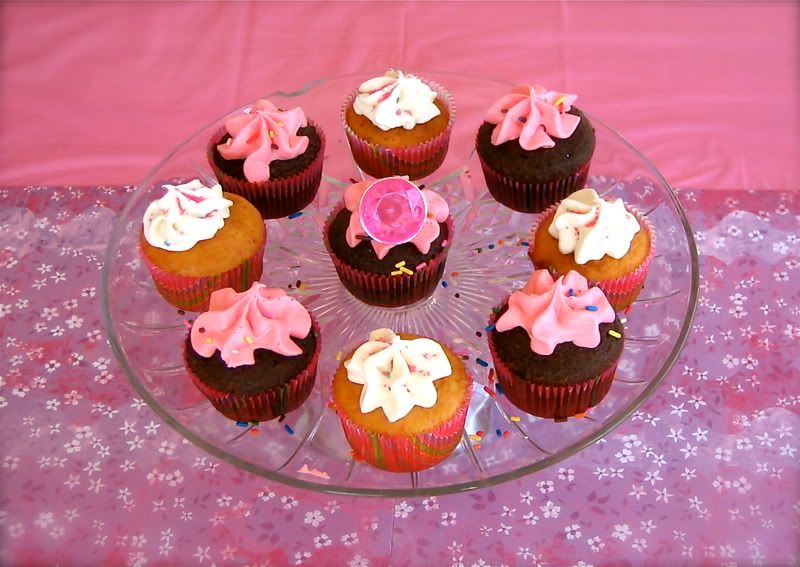 We also served pink lemonade to coordinate with the pink & purple princess theme!
As an activity, all of the princesses in attendance decorated their own tiaras:
Here's Princess Emmy (aka "the birthday girl") decorating her tiara: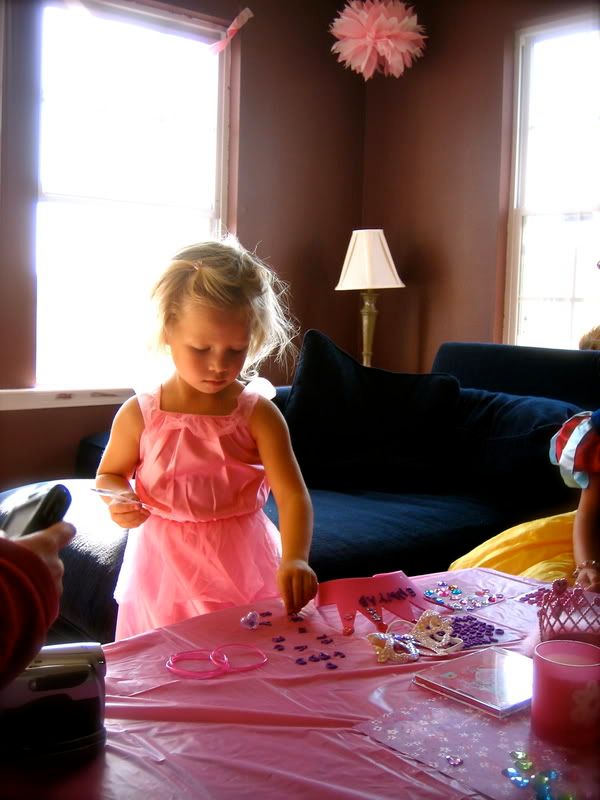 And here's big sister/Princess/Tinkerbell Gracie showing off her lipgloss ring (favor):
Here's a group shot with all of the princesses wearing their sparkly tiaras: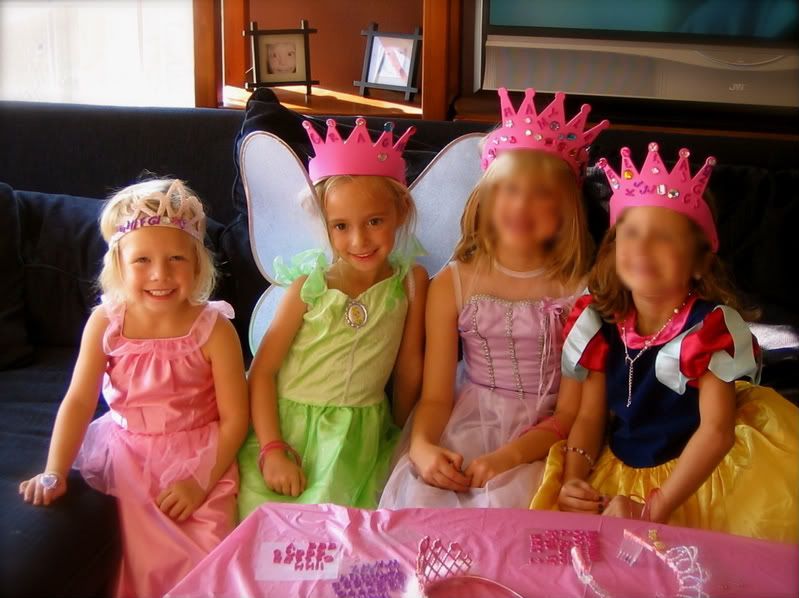 As you can see, the girls had a great time being princesses, making sparkly tiaras & eating bejeweled cupcakes... and I had the BEST time planning the party!
{All pictures in this post were taken by me.}