One of the most fun items on my wedding planning to-do list was choosing a cake. I don't know how many work hours were lost to browsing
Brides.com's cake gallery
... Cake-searching truly is an addiction! Speaking of cakes, I'd like to share a few of my favorite cakes with you...
First up, the inspiration for my wedding cake. There's something about a plain white cake with adornment that gets me every time: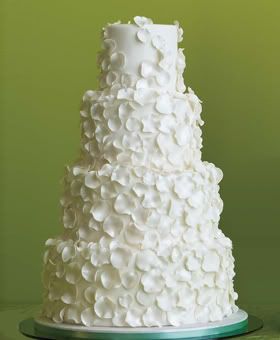 Next, a beautifully simple square cake with ribbon trim.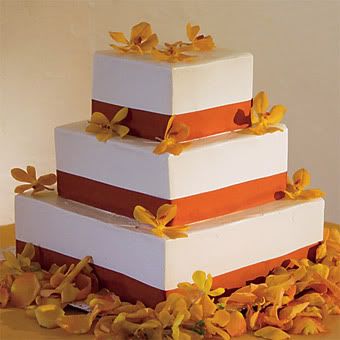 Here is a GORGEOUS chocolate brown cake with sugar apple adornment.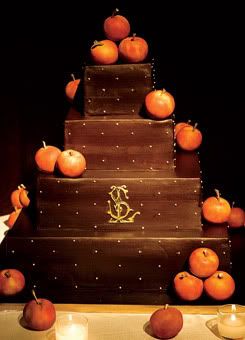 And finally, the coolest idea ever: Reese's Pieces cake!