When I was younger, I loved to write letters to people. One Christmas, all I really wanted was a calligraphy set and a wax seal kit, so I could make my letters really nice and antique-looking. My ambition to teach myself calligraphy waned soon thereafter, but my affinity for wax seals still runs strong!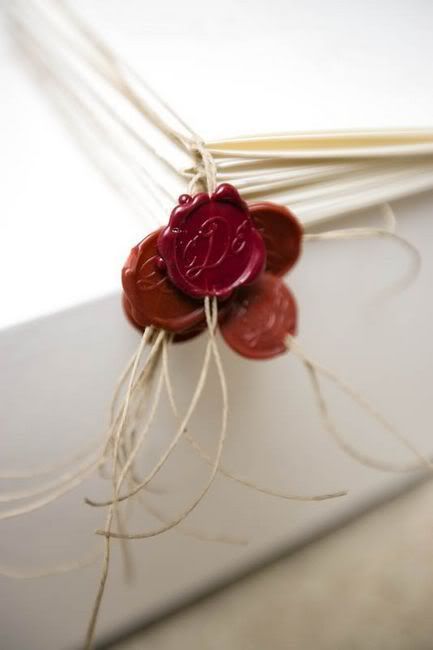 Using wax (in your wedding colors!) & and a monogrammed seal in place of a knot or bow to hold programs/favors/invitations together adds an extra touch of personalization!
You can buy wax & monogrammed seal kits
here
for $34.