Of course, Martha Stewart showcases only the coolest of the cool weddings, and I'm so glad I saw pics from this fun-loving wedding! [I know I've seen these pics before at some time in my life, but was reminded of them after viewing
Ritzy Bee
's blog...]
I'm in total love with the color palette, by the way...


How great are these placecards?? The couple created a unique button pin for each of their guests (that must have taken a while!!), attached them to some folded cream cardstock & their guests could wear the buttons around all night! Fun!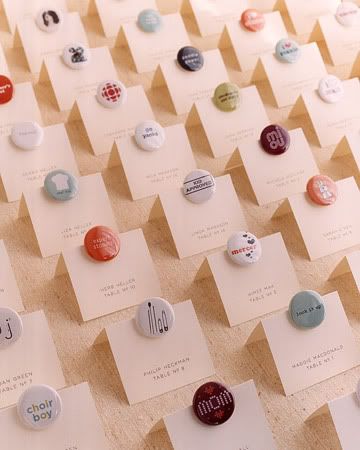 This guestbook idea is so cute. They provided little envelopes stuck to each page of the guestbook for guests to slip little notes inside of... and then seal them up with simple little stickers! I'm thinking of using all of the colors in this photo as paint chips for my entire house... so cool and calming!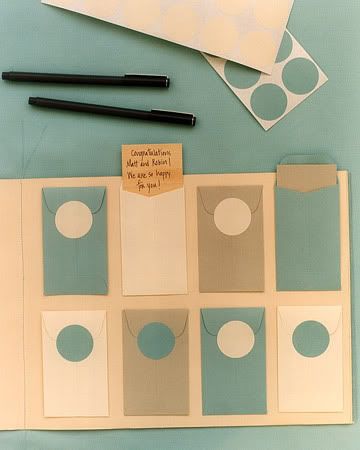 Lastly, their cupcake stand is just too adorable. Understated and simple... sometimes the best way to go, in my book!