Honeymoon.
Doesn't the word just make you relaxed?!
If you & your fiance are researching honeymoon destinations, you should definitely check out
HomeAway.com
.
Home Away is a website that caters to people looking for vacation rentals (condos, apartments, villas, castles). There are rental properties in nearly every country in the world, and many properties have traveler reviews. The website has a great search function where you can narrow down your results based on:
Number of bedrooms

Number of bathrooms

Non-smoking only

Pet friendly

Beach-/water-front

Budget/luxury rentals
Take it from me: You can most-definitely find prices better than at resorts & hotels on HomeAway.com. The only difference is that these properties won't likely have room service, on-site restaurants (unless you rent a condo inside of a resort; in that case, you might have all the amenities of the resort included in your rental price!), or other concierge-like options (i.e. if you're looking for an all-inclusive honeymoon, Home Away is probably not the best site for you).
Here's the easy booking process:
Search rentals & contact owner (via HomeAway.com)

Secure reservation with a deposit

Sign a rental agreement

Send final payment

Receive pre-arrival packet

Check into rental property

Have an excellent honeymoon!
I found this cute 1 bedroom condo in Playa del Carmen, Mexico, for just $1,113 per WEEK ($159/weeknight; $318/weekend)!

And this GORGEOUS 1-bedroom open-air villa with jacuzzi in St. Bart's is just $1,550/WEEK when you travel between April & December.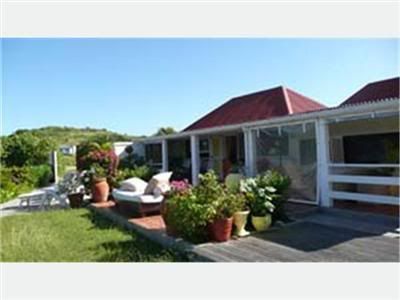 And finally, just look at this breathtaking 2 bedroom villa on the island of Crete... All for about $780/WEEK between April & June. Unbelievable!