Oh, am I in love with
Simple Silhouettes
'
2009 Spring collection for bridesmaids
!!!!!
For local Indy brides, the closest retailer is
Carrie Karibou Bridesmaids
in Cincinnati, Ohio (in the "bridal district"), and she is super-easy to work with! My maid of honor's (sister's) dress was a Simple Silhouettes' style. My sister & I traveled to her store once to try on dresses and handled all other transactions over the phone or by fax. One of my bridesmaids lives in Cincy, so she was able to pick her dress up in the store, but everyone else had their dresses shipped to them. [FYI... Carrie also carries
Lynn Lugo
dresses, which were the other 4 dresses my bridesmaids wore.]
Here are some pictures to fall in lust with (and I'll just go ahead and say this up-front: I totally dig the tights & high-heel combo!)...
ORCHID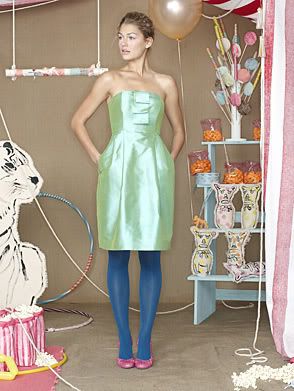 SWEETPEA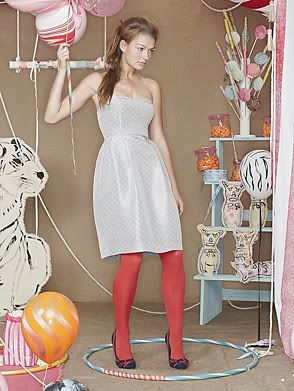 ANGELICA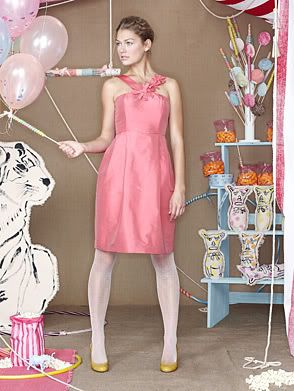 IRIS